Texas authorities urge travelers not to visit Mexico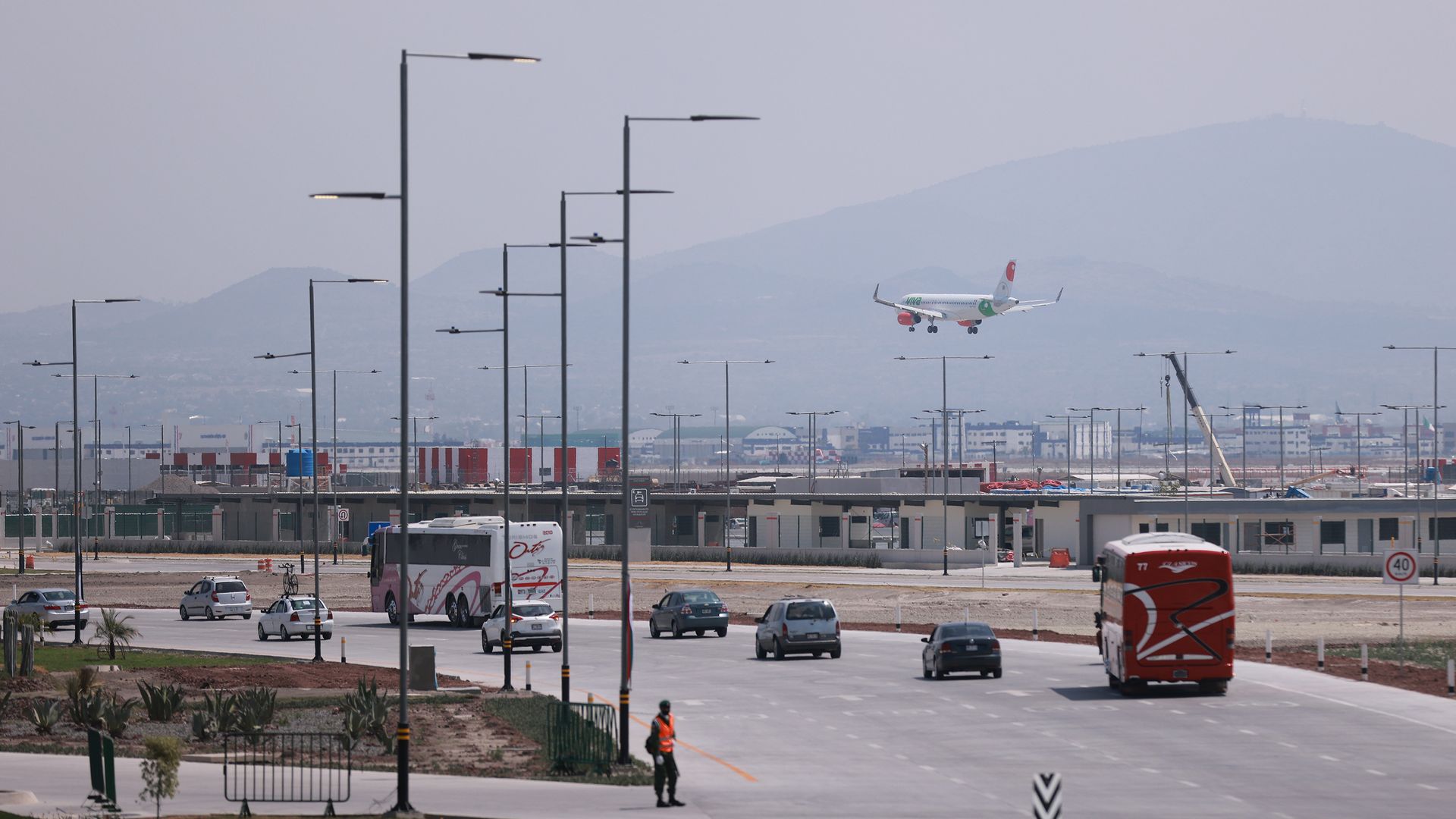 Felipe Angeles International Airport in Mexico City, Mexico. Photo: Hector Vivas/Getty Images
Texas authorities issued a warning to residents Friday to avoid traveling to Mexico during spring break, and beyond, due to the ongoing violence throughout that country.
The big picture: The warning from the Texas Department of Public Safety (DPS) comes after four Americans were kidnapped last week and three other women went missing last month after crossing the border from Texas — stoking fear among authorities and travelers.
What they're saying: "Drug cartel violence and other criminal activity represent a significant safety threat to anyone who crosses into Mexico right now," DPS Director Steven McCraw said in a statement.
"DPS understands many people do travel to Mexico without incident, but the serious risks cannot be ignored," he said, urging travelers to postpone or cancel trips to Mexico at this time.
Citizens who do decide to travel to Mexico are asked to register with the nearest U.S. Embassy or Consulate beforehand, according to the DPS statement.
The big picture: The U.S. Department of State issued a travel advisory in October, stating that homicide, kidnapping, carjacking, and robbery in Mexico were "widespread and common."
Colima, Guerrero, Michoacan, Sinaloa, Tamaulipas and Zacatecas are among the Mexican states the department advised not to travel to.
Popular tourist destinations like Cancun and Cozumel don't have restrictions in place but travelers are advised to be cautious, particularly at night.
Source: Read Full Article