North Korea: Kim Jong Un 'hands over' some of his powers to younger sister
The younger sister of Kim Jong Un has reportedly become his de facto second-in-command and will be in charge of relations with the US and South Korea.
Kim Yo Jong, 32, is the North Korean leader's only close relative with a public role in politics and recently led a new, tougher campaign to put pressure on Seoul.
The stress of managing state affairs prompted Mr Kim to delegate some of his powers to a select group of officials, including his sister, the South's spy agency reported.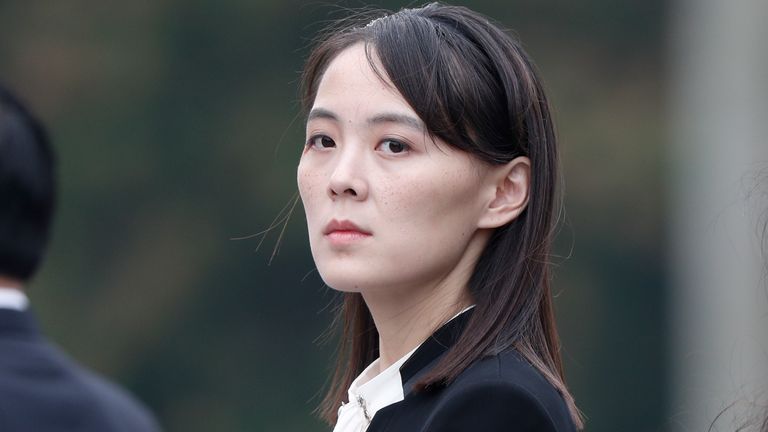 She is now said to be chiefly involved in shaping policies towards Washington and Seoul.
Ms Kim is currently serving as the first vice director of her brother's political party, United Front Department of the Workers' Party of Korea, and has been considered as his possible successor.
Reports of her new responsibilities come as Mr Kim, 36, announced his first five-year development plan with goals of improving North Korea's power supply and agricultural and manufacturing production, amid the country's economic struggles.
Speaking at a meeting of the party's decision-making central committee, the leader acknowledged economic "shortcomings" caused by "unexpected and inevitable challenges in various aspects and the situation in the region surrounding the Korean peninsula".
Experts claim the coronavirus pandemic derailed some of Mr Kim's major economic goals after North Korea imposed a lockdown that significantly reduced trade with China and hampered the country's workforce.
South Korean politician Ha Tae Keung said officials from the National Intelligence Service (NIS) insisted that Mr Kim's rule over North Korea remains absolute.
There are no signs that Mr Kim is experiencing health problems or is grooming his sister as his successor, Mr Ha paraphrased NIS officials as saying.
Source: Read Full Article