Coronavirus outbreak sparks acts of generosity around the world
The coronavirus outbreak has brought tragedy to thousands of people – but it has also brought out the best in others looking to help where they can.
Organisers of the Cannes Film Festival have opened their doors to the town's homeless who have nowhere to go as the city remains in lockdown.
The annual event in the French Riviera, which hosts the biggest names in cinema, was due to take place from 12 May to 23 May but was postponed until late June.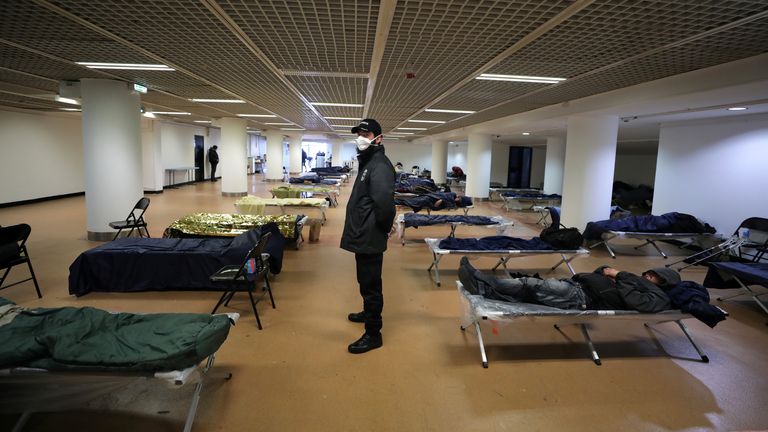 So instead it opened its doors the homeless on Friday.
"We have between 50 and 70 people here every night," said Dominique Aude-Lasset, an official at Cannes Town Hall.
There are concerns over the impact COVID-19 could have on France's estimated 12,000 homeless people, with many not having access to sanitation and suffering from underlying health conditions.
At the iconic building, the new occupants have their temperatures checked, have access to an eating area, showers, a communal space with a television, beds, and kennels for their dogs.
In London, Michelin star-winning chef Andrew Wong, who has had to close his restaurant, has been preparing free food boxes for the most vulnerable.
"Whatever we can do in the immediate future – if we can help one person and make them temporarily happy, give them one meal, then that's enough for the moment," he said.
The cook-at-home boxes are intended to help those struggling to buy food during the lockdown.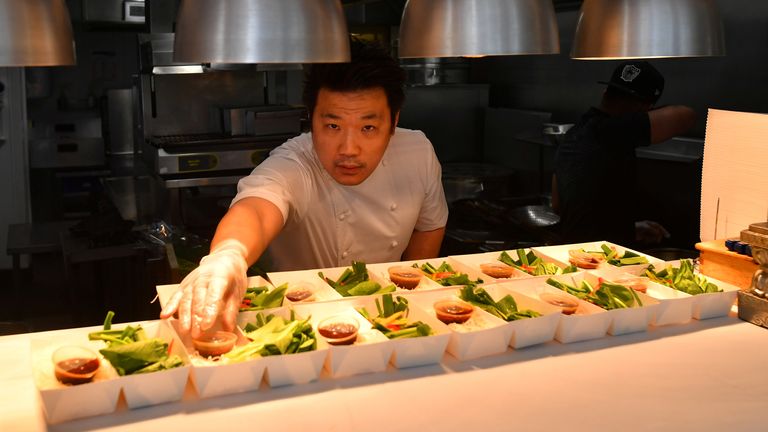 Mr Wong said: "We're working together with our local church, which has many links with local charities, who have also got volunteers who are going to distribute it to people in isolation, but also to food banks and the homeless."
He added: "There are things in this world which are more important than profit and money, and if we if we go under, at least try and go under with a good heart."
Elsewhere in Haiti, boy and girl scouts have been in the streets with portable sinks to allow people to wash their hands on the go, while promoting the importance of hand washing in slowing the spread of the virus.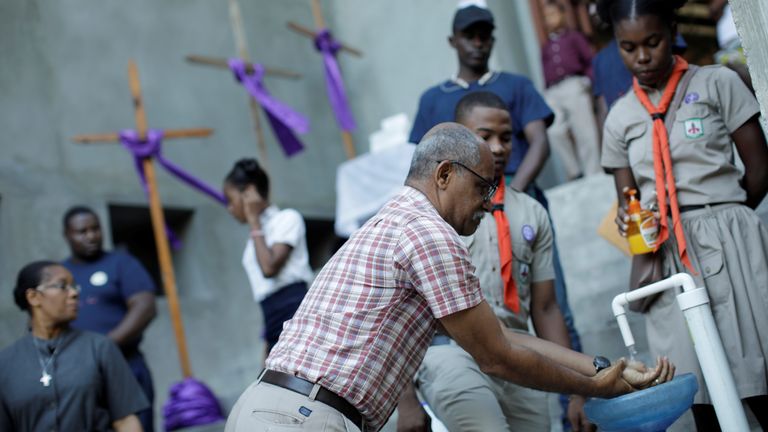 The portable wash basins are connected to the water supply of a local church or school and the youngsters play catchy music with lyrics encouraging hygiene methods to attract people.
Many in the densely populated country are anxious about being hit hard given the lack of sanitation, infrastructure and overwhelmed healthcare services. However, so far there have been just six confirmed cases.
Source: Read Full Article