Coronavirus: Loved ones reunite as some of Europe's hardest-hit countries ease lockdowns
Loved ones have reunited and some cafes and bars are back in business as some of Europe's hardest-hit coronavirus countries ease lockdown restrictions.
Italy and Spain – which have been hotspots for the virus – relaxed measures after recording their lowest daily number of deaths for weeks, although both nations reported an increase in fatalities on Monday.
Italy, which has the world's second-highest number of COVID-19 deaths, has embarked on a slow return to some kind of normality despite fears of a resurgence of the infection.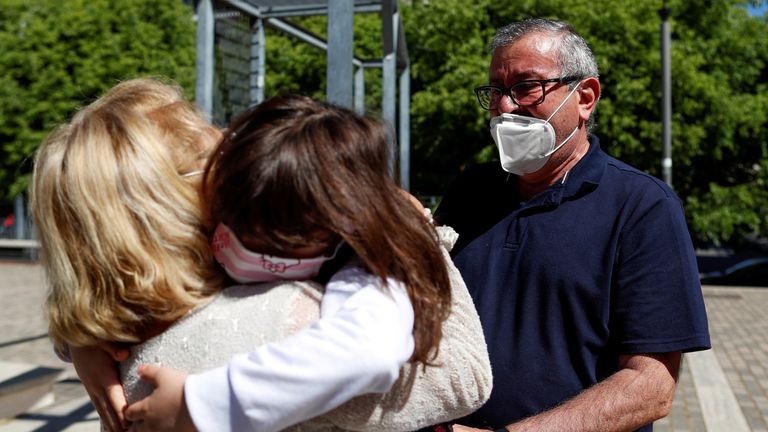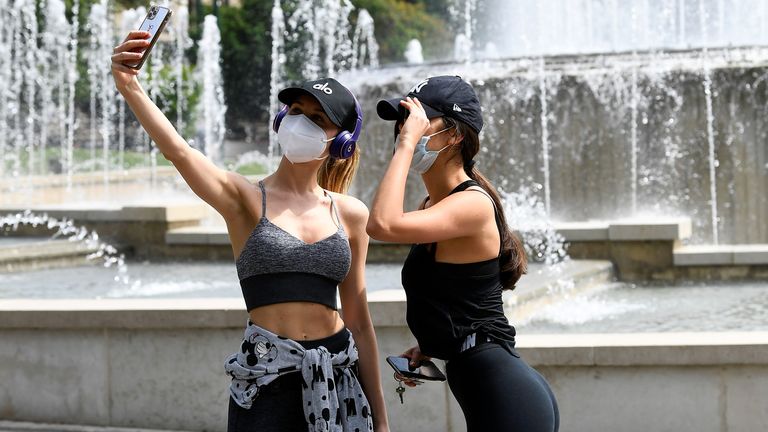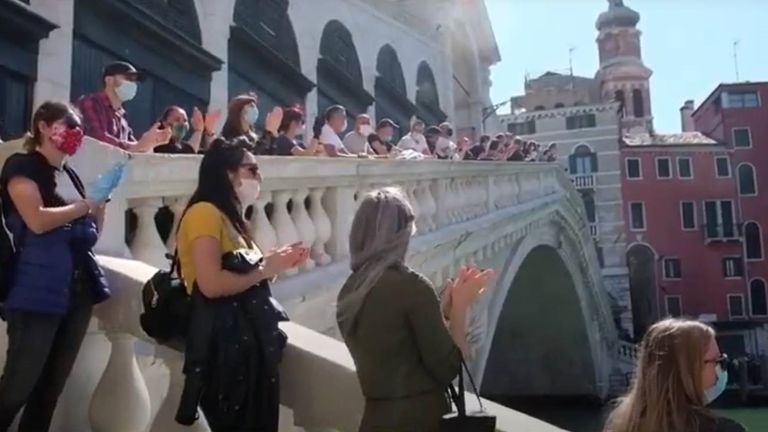 Under the new rules, relatives can be reunited with their families, construction work can resume and factories are able to revive their long-stalled production.
Some cafes and restaurants have also been allowed to reopen for takeaways.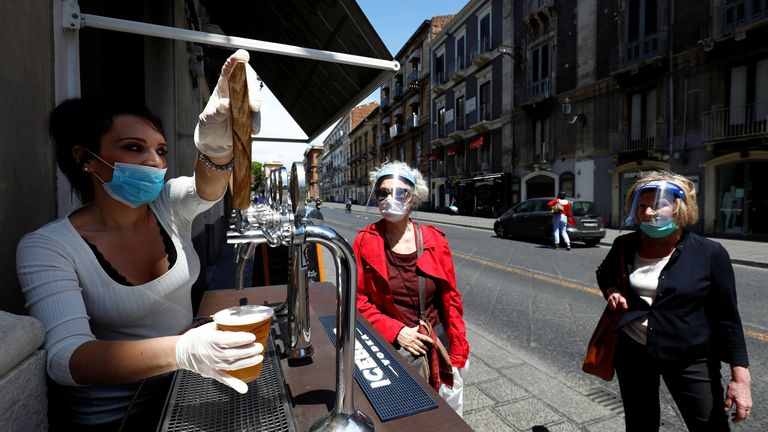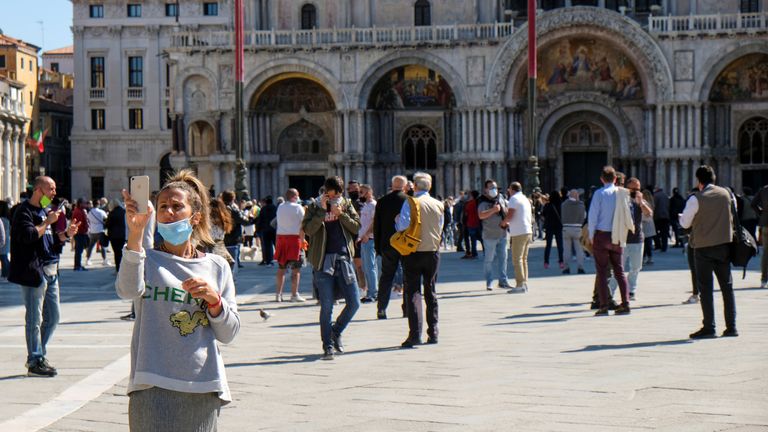 Sky News Europe correspondent Adam Parsons said: "In Rome you can now go out to buy an espresso. It comes from a barista in a mask – but there is an echo here of the life we used to know."
The easing of rules comes nearly two months after the Italian government ordered the nation to stay at home in an effort to slow down one of the worst COVID-19 outbreaks in the world.
Italy has reported more than 29,000 coronavirus deaths.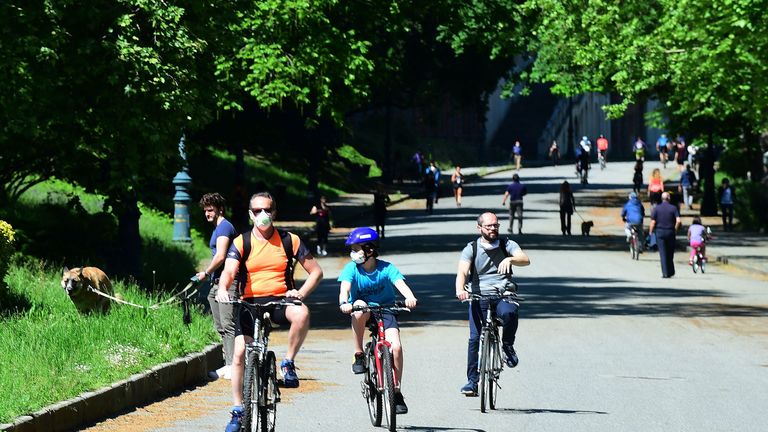 Meanwhile, Spain has managed to reduce the daily increase of COVID-19 infections from around 35% in mid-March to 0.16% following the country's strict lockdown.
People ventured out for the first time on Monday for haircuts or food takeouts, though many small shops remain closed as owners work on meeting strict health and hygiene guidelines.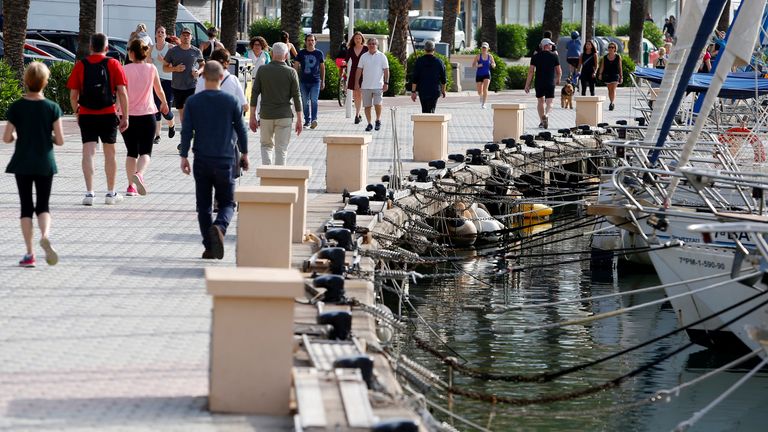 Spain's professional footballers will also be tested this week so they can start training for the first time since the lockdown.
Basic training was allowed to resume on Monday after the government eased some of the lockdown measures, with plans to finish the La Liga season from June.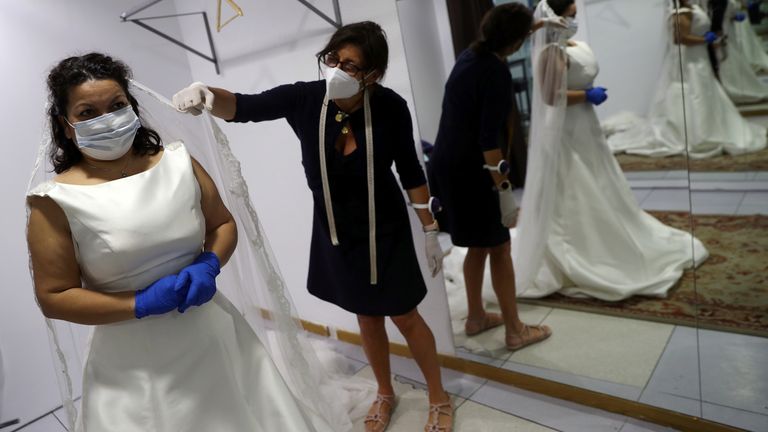 The Spanish government is putting pressure on opposition parties, however, to approve another extension of the country's state of emergency, saying a failure to do so could "bring chaos".
Spain has been one of the hardest-hit nations in the coronavirus pandemic, with more than 25,000 deaths.
Under its strict lockdown imposed on 14 March, only adults have been allowed to leave home – to buy food, medicine and other essential goods, and to walk dogs close to home.
Source: Read Full Article