CDC extends final eviction moratorium for 30 days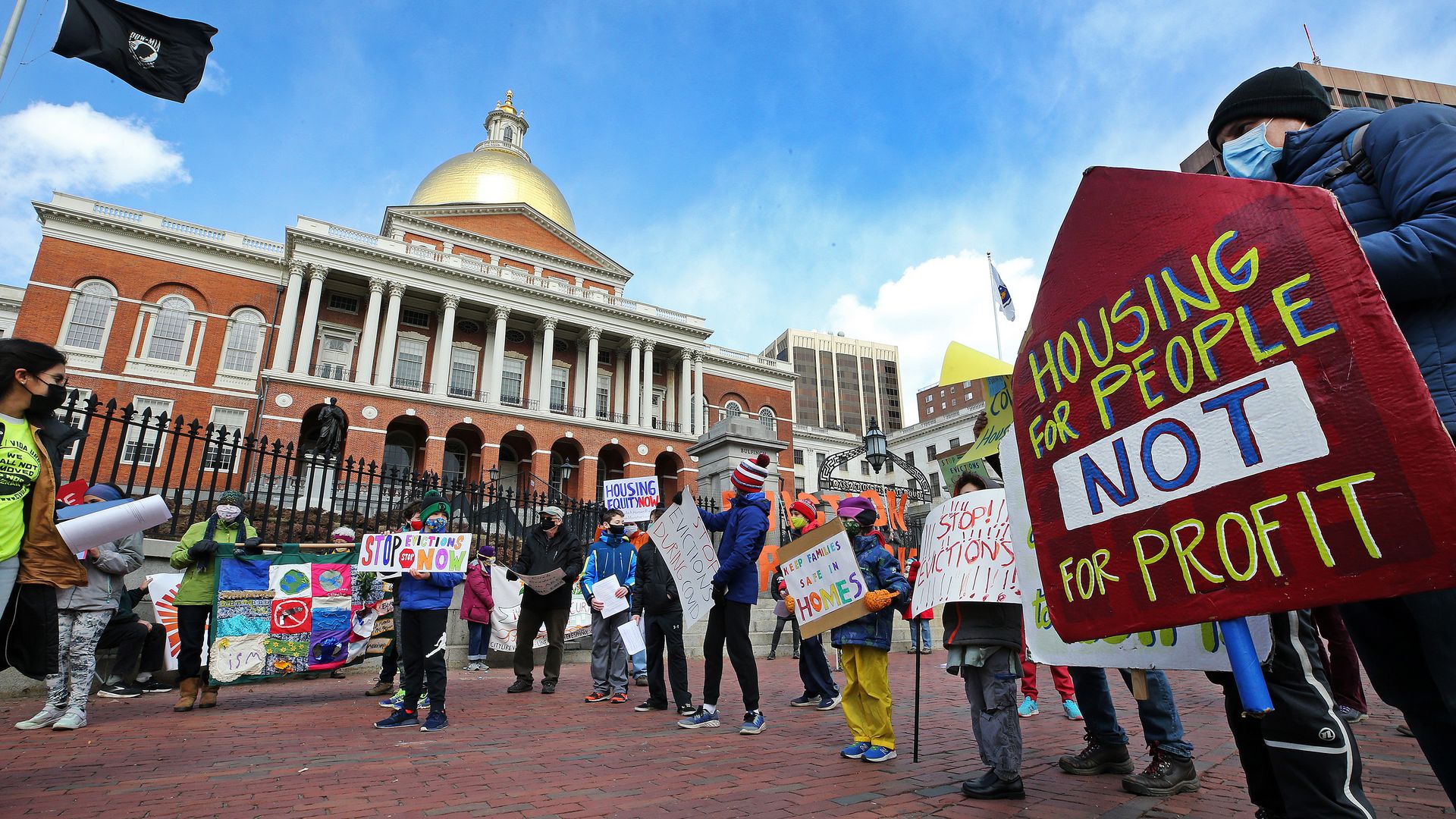 People and students from Worker's Circle of Boston and members of City Life Vida Urbana protest to stop evictions during the coronavirus pandemic. Photo: Jim Davis/The Boston Globe via Getty Images
The Biden administration has issued a 30-day extension to the temporary halt in residential evictions, the CDC announced on Thursday.
Why it matters: The eviction moratorium, implemented to prevent a wave of evictions caused by pandemic-related economic decline, was scheduled to expire on June 30.
According to the CDC, this order is intended to be the final extension of the moratorium, which is slated to expire on July 31.
"Keeping people in their homes and out of crowded or congregate settings — like homeless shelters — by preventing evictions is a key step in helping to stop the spread of COVID-19," the CDC said.
Landlord groups have appealed to the Supreme Court to overturn the moratorium arguing the order "will prolong the severe financial burdens," per NBC.
Source: Read Full Article