Ofqual 'reviewing' exam appeals guidance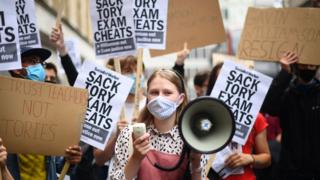 Exams regulator Ofqual is reviewing its guidance published on Saturday on how to appeal against A-level and GCSE grades using mock exam results.
It comes just hours after Ofqual explained what constitutes a "valid" mock exam for students appealing against A-level results in England.
The regulator has now suspended that criteria, and further information will be published "in due course".
Almost 40% of A-level grades were marked down from teachers' predictions.
Neither A-level nor GCSE students were able to sit public exams this year because of the coronavirus pandemic.
Ofqual said earlier on Saturday that, where a written mock exam was not taken, it would consider other teacher assessments instead.
However, a statement published late on Saturday night on the regulator's website read: "Earlier today we published information about mock exam results in appeals.
"This policy is being reviewed by the Ofqual Board and further information will be published in due course."
According to BBC political correspondent Jonathan Blake, the Department for Education appeared to be unaware of the change and the review of the criteria is likely to draw further criticism of the government's handling of the exams process in England.
The criteria under which it would accept a "valid mock assessment" was stipulated earlier as:
Before results were released, the Department for Education announced a "triple-lock", which meant that students could use the highest result out of their teacher's predicted grade, their mock exam or sitting the actual exam in the autumn.
However, Labour complained that, under the Ofqual criteria, some students would not be able to use their mock results as the basis for an appeal if the assessment did not meet the criteria.
Shadow education secretary Kate Green said: "Gavin Williamson promised to give students a triple lock, but instead he left many devastated by unfair exam results, and now his commitment to give them another chance is rapidly unravelling."
She added: "Having promised that students will be able to use a valid mock result, the reality is that many will not receive these grades even if they represent a student's best result.
"The latest chaos is the inevitable consequence of this government's shambolic approach to exams, which saw solutions dreamt up on the back of a cigarette packet and announced barely a day before young people received their results."
The government is facing mounting criticism over its handling of A-level results, with thousands of students left devastated.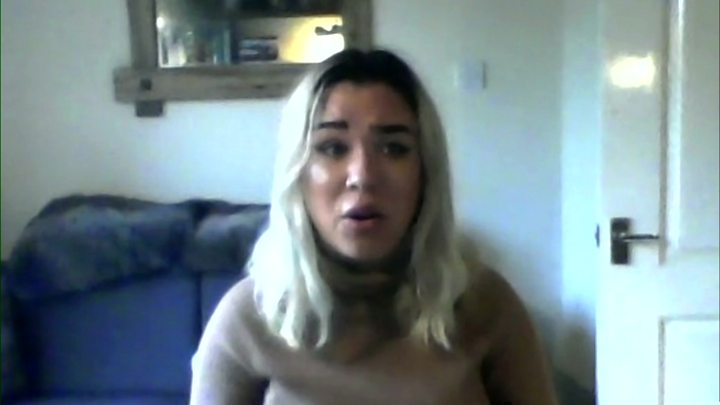 One student rejected by her chosen university after she was downgraded told Schools Minister Nick Gibb, "you've ruined my life".
The government announced on Friday that schools will not have to pay to appeal against exam grades.
But the policy was criticised by the Liberal Democrats, with Layla Moran, the party's education spokeswoman, saying it was "cold comfort" for pupils, adding the move "should never have been needed".
It follows fears that the costs, which can reach up to £150, could stop schools from taking on harder to prove cases.
Source: Read Full Article